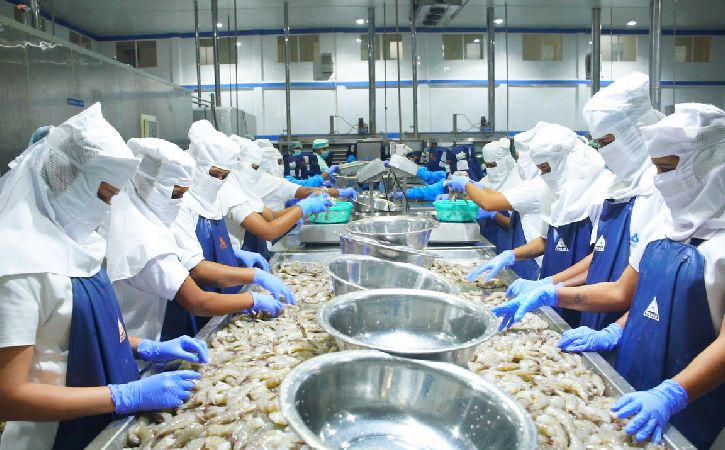 Milesh Marine Exports produces and exports high quality seafood products in accordance with internationally approved best practices and by adopting best aquaculture practices and environmental friendly methods.
Our products are made with a focus on sanitation and food safety and every product passes through rigorous quality control and a stringent inspection system at every stage of procurement, processing and distribution.
Our state of the art facility,consistent technological upgrades and technical capabilities are complimented by our experienced professionals who constantly upgrade their skills at regular intervals in house and via training programmes win the government , accredited certifiers and academic bodies in Quality Assurance.
All levels of personnel from the floor employees to the managers themselves undergo training as per requirements from time to time. We believe in regular innovations, on-going research and training to maintain our high standards. We follow relevant national and international standards as well as applicable regulatory and legal requirements for the production of seafood